Hello and thank you for stopping in!
I hope y'all had a great weekend?!
Before we get started, I thought I would share with y'all the fact that not only was there no winner to the Cute Valentine Teddy Bear giveaway, but no one even signed up! OUCH, did that hurt my pride a bit.
But I'm not one to complain, I just wanted to let y'all know what happened and why there was nothing more said on the subject. I thought I would try doing giveaways on my craft blog, since they had been so successful on my personal blog in the past. Guess I was wrong. Oh well.. :-(
Recently, I made some miniature Polymer clay St. Patrick's Day Green Beer mug charms for necklaces, earrings, doll house or just to collect. Here's the Green beer mugs.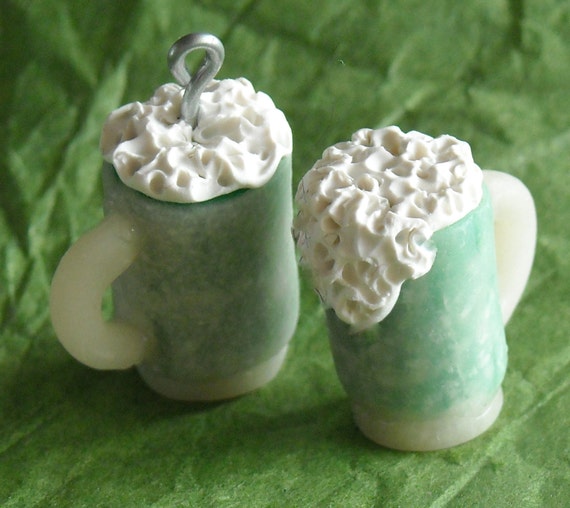 I also made October Fest Beer mugs and Root Beer float mugs.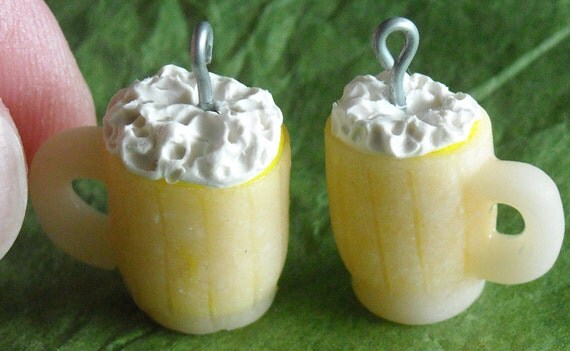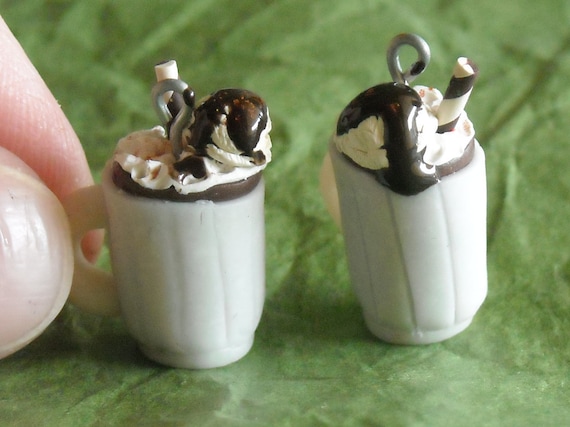 And once they were all made, I got to thinking.. "Wouldn't it be awesome if I could some how scent the Root Beer float?"
Went on Google and found several links of course. The first link I came to, I recognized the name. This particular artist I've been a fan of her work for a few years, but I have never seen this tutorial of hers. She's amazing, accomplished and has been published many times. This artist that posted a tutorial on Deviant art, Her shop name is "Monster Kookies". She's posted this "The Secret Scent; How to Scent Polymer clay".
Now, just as Kookie of Monster Kookies stated at the end of her tutorial, (The first listed above) she's not sure where this originated and obviously, either do I, since I have just stumbled on it. But nonetheless, I wanted to give credit where credit is due! All these ladies do such amazing work!
WOOHOO!!! I couldn't wait to get back into the studio and start on making more Root Beer floats! I settled on the technique by Toni Ellison, using flavored extract and odorless oils.
The photo of the Root Beer float above is scented with Root Beer extract and smells so yummy! Of course, the video tells how to make "Birthday cake" but the process is the same with any flavor. I was so thrilled!
Next, I think I'm going to try the "Birthday cake" tutorial Toni gives and see how awesome that turns out!
Hey, thanks for stopping in and I hope y'all have a great day!
Please be sure to stop in and say hello to the talented artists listed above, if you get a minute.