This week in clay table news…
This is a new weekly feature that will be running, letting y'all know what goes on in my day to day life, creating things, sculpting and just plain ole' smooshing of

Polymer clay, cause lets face it.. if you've done anything with earthen clay or Polymer clay… it's so much fun!
Let's dive right in, shall we?
This weeks post will be pretty short. So, I've been working on some fun things for my favorite holiday, Halloween!!!
Here is a sneak peak at some of the things, just a little peak.. because it's a WIP (work in progress) I hope it turns out the way it looks on my sketches! This guy reminds me of the movie The Mask with Jim Carrey. All teeth!. We shall see how it turns out, since it's almost done. I'll post it when I'm finished and happy with the results.
OOOOH, before I forget..I do have something to share with y'all.. I received an email from my Amazon wish list, informing me that one of my wish items went on sale. So, I snatched it up lickety split. Here is what I'm talking about.. There is an amazing artist named Angie Scarr, she's famous for miniatures and Doll house miniatures and just a whole mess of things involving miniatures. Well, this year for Christmas (early of course, since it's only September!) I asked that my husband get me a few Polymer clay books. It was scheduled to arrive tomorrow, but I got a nice surprise in my mail box this morning! Here is the book I got today..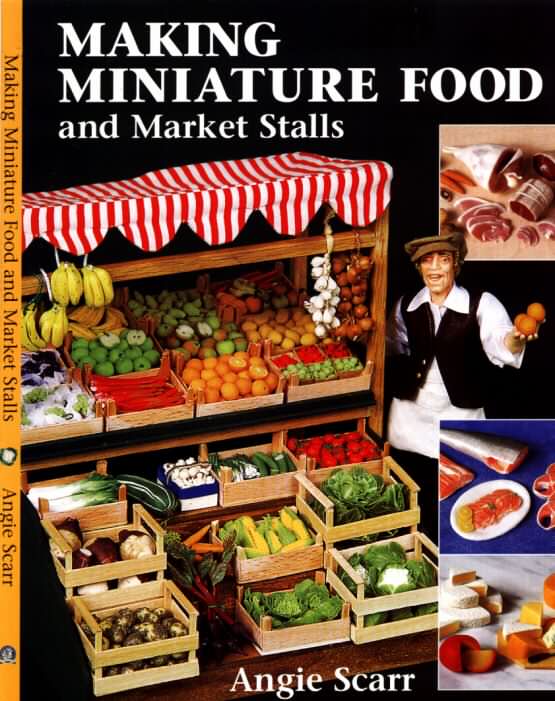 That's about all I have to report this week. There just hasn't been much time to clay lately. So many other things seem to need taking care of.
So, that has me wanting to get into the studio and start having fun!
That's all the time we have for this week, stop in next week, where you can view the newest items I have listed in
my shop
!
Have a wonderful day and thank you for stopping to say hello!